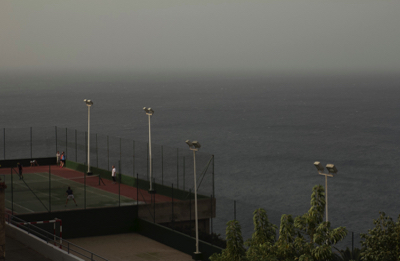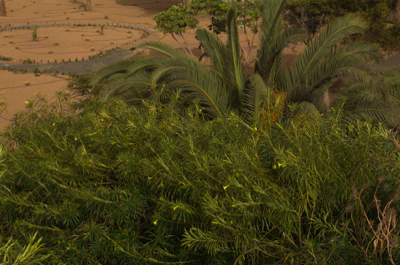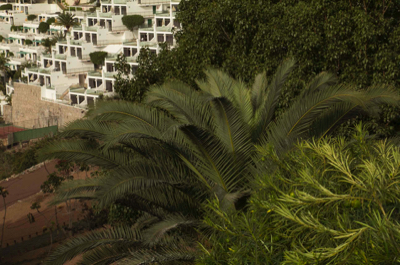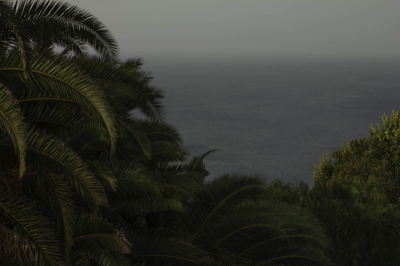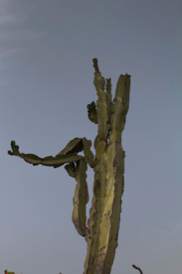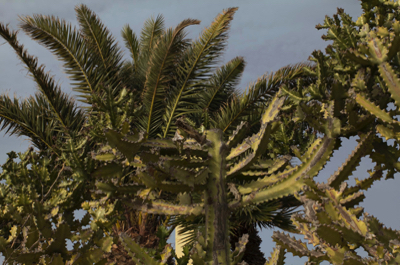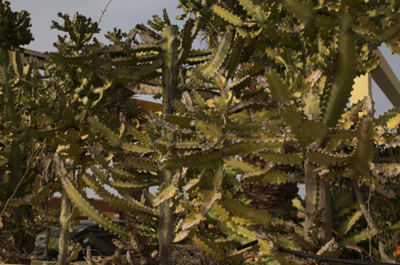 VUE PERDUE
Photography. Digital print on paper. Series of 7 works.
Part of the exhibition The Demented King.
2019
This series of photos was taken in the popular holiday destination Puerto Rico de Gran Canaria, and shows tightly packed compositions, objects that limit the gaze and diffuse horizons. In two of the images the sea and sky appear to merge into an almost two-dimensional surface – like a dome secluding this tourist's paradise from the rest of the world. But it is not only in this sense the works deal with the loss of view, they are also images from a world order where the tourist flow runs from the north to the south, and where the language and culture of the original Guanche people of the Canary Islands have been forgotten/assimilated with the Spanish conquerors.
The title The Demented King is borrowed from the philosopher Nick Bostrom's description of a future, in which humankind controls a super-intelligent machine – in much the same way that our evolutionarily underdeveloped reptile brain insurers that the newer and much cleverer neocortex still keeps reproduction and finding food as its main goals. With this image I wish to look at contexts across historic time, which surpass the comprehension of their creators. For example, we have the stock market, which we all live with but aren't able to make predictions on with any noteworthy accuracy – and in a Danish national history context we have King Christian IV, who was forced to pawn his properties (among them The Stock Exchange) to cover his war debt. And in the future humans might invent artificial intelligence that could totally overpower us – comparing to humans as humans do to flies.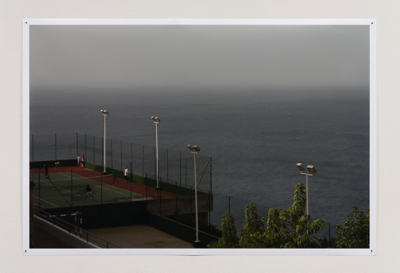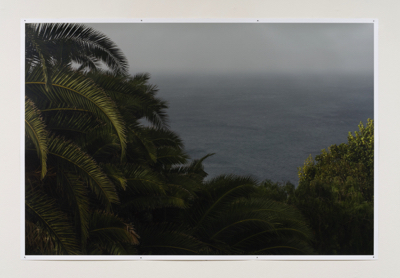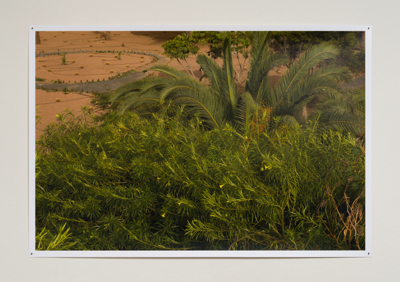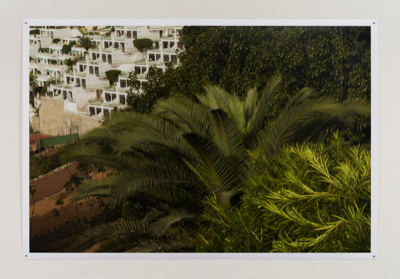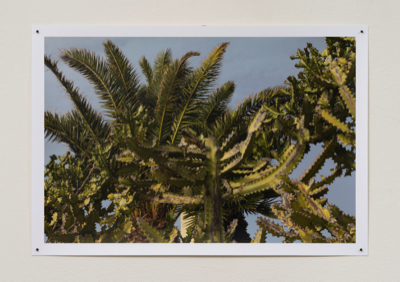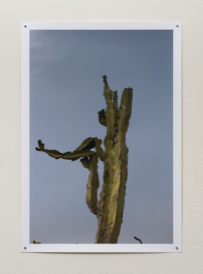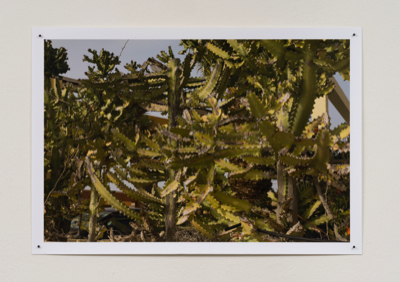 37 x 54 cm
Photo: David Stjernholm
104 x 69,7 cm. Photo: David Stjernholm
154 x 104 cm. Photo: David Stjernholm
104 x 70,6 cm. Photo: David Stjernholm
104 x 70,6 cm. Photo: David Stjernholm
54 x 37 cm. Photo: David Stjernholm
54 x 37 cm. Photo: David Stjernholm